Join the largest AM conference in Scandinavia September 7th 2022
AM Summit 2022
What is the summit about
Additive Impact – AM and 3D printing as a driver for sustainable manufacturing
Testimonial

"Not only did we gain valuable new knowledge within the field of Additive Manufacturing, we created new partnerships with likeminded businesses and we have also met and landed new clients that share our believe in the potential of AM."
Speaker

AM Summit 2018 - the quality, venue, speakers and
organisation were top notch!"
Speaker

It was a real pleasure to be at the AM Summit and contribute.
The event was excellent in my view.
The conference is for everyone who is interested in the newest trends and development within AM technology. AM Summit 2021 is the place to be if you want to become smarter, get inspired and network with the main influencers in AM and 3D printing.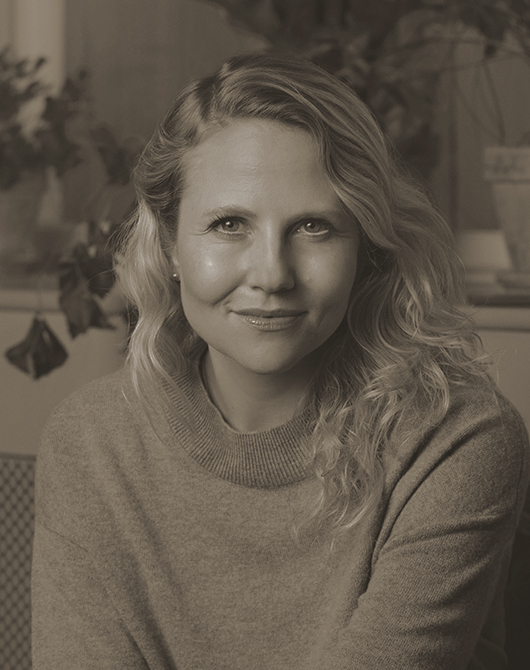 Christiane Vejlø
Moderator
Christiane is a Digital trends & Ethics expert - and an adviser to the Danish government and international top firms. She talks on the relationship between humanity and tech and include a line up of new and ground breaking digital trends and some important and eye opening ethical dilemmas.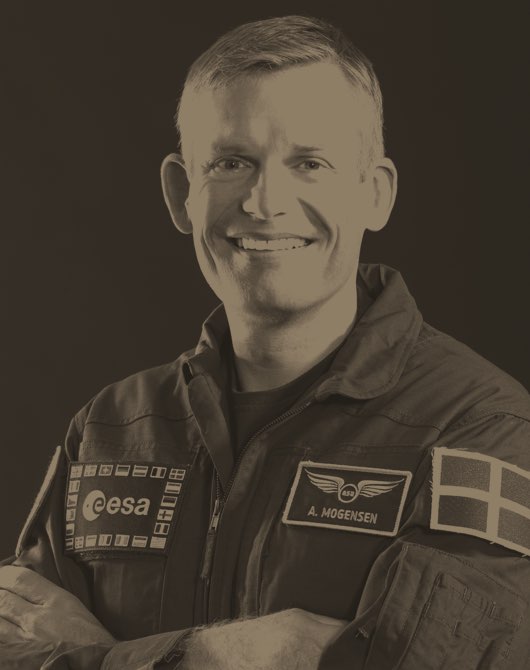 Andreas Mogensen
Astronaut og Ph.D.
Andreas became the first Danish citizen in space in 2015. He is currently stationed at NASA's Johnson Space Center in Houston, where he serves as the Lead ESA astronaut at NASA. Andreas has a Ph.D. in aerospace engineering from The University of Texas at Austin and an M.Eng degree in aeronautical engineering from Imperial College London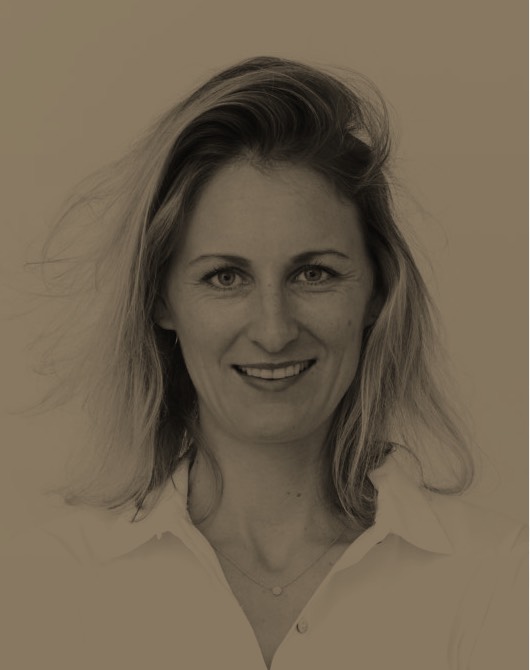 Marie Langer
CEO, EOS
Marie's key goals are the integration of industrial 3D printing into the digital value chain of production and the further industrialization of the technology. She is driving forward a comprehensive corporate concept that combines innovation and sustainability with the goal of enabling a responsible manufacturing that offers customers competitive yet sustainable production solutions.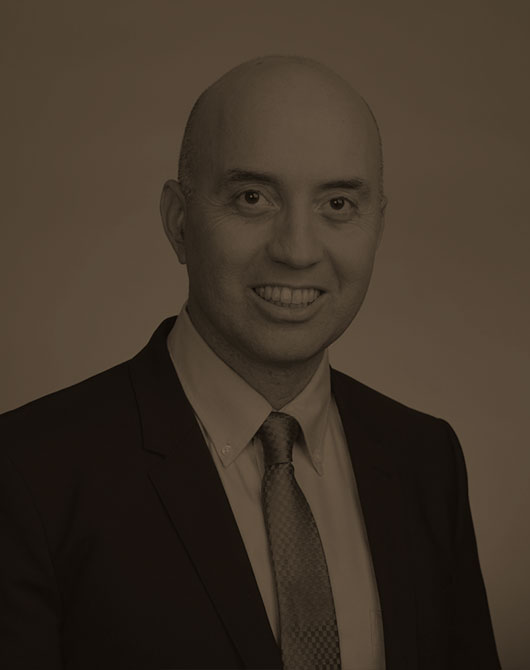 Yoav Zeif
CEO, Stratasys
Yoav Zeif brings broad, global experience in industry transformation to Stratasys, having served in senior leadership roles for both public and private multi-billion-dollar corporations, leading worldwide operations across industries and professional domains.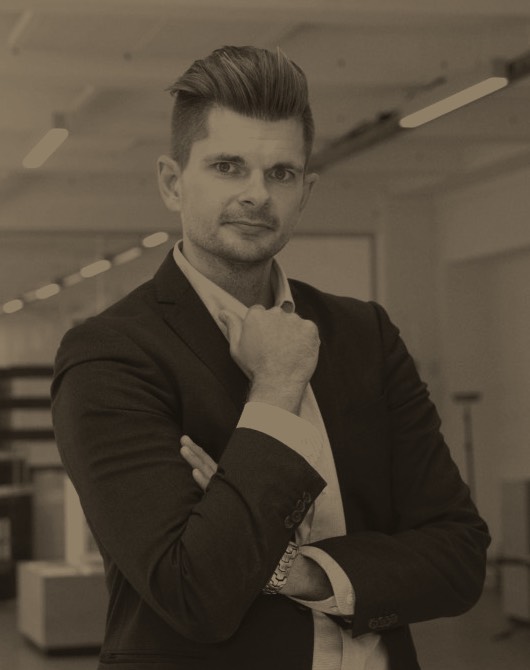 Frank Rosengreen Lorenzen
CEO, Danish AM Hub
For 13 years Frank has been working with innovation, technology and strategy for both Danish and international companies and authorities. Today focus is on AM and strategic implementation in SME's.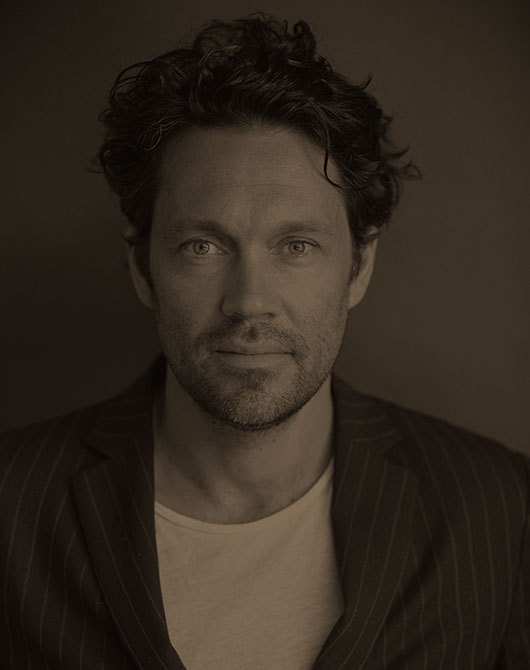 Jakob Lange
Partner, BIG
Jakob has been instrumental to many of BIG's largest commissions and several award-winning projects - e.g. The Mountain mixed-use residences (CPH) and Hyperloop (DXB). He is currently Partner-in-Charge of Mars Research City (DXB) - the first prototype of Martian architecture on Earth. Jakob also heads BIG IDEAS, which informs BIG's design decisions with research-based information.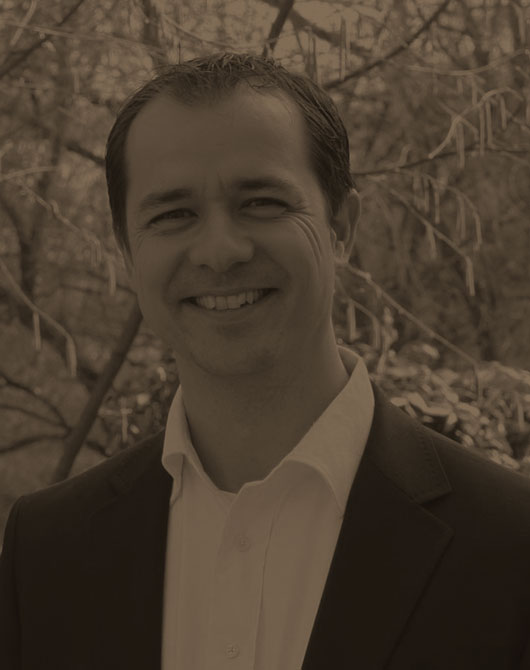 Claus Wann Jensen
Founder & CEO, Luxion
Claus founded Luxion with his brother in 2003. They created the software program KeyShot; now the global leader in 3D visualization for industrial design. KeyShot is used by most prominent brands and many leading companies globally in the product design, including Google, Microsoft, Logitech, Procter & Gamble, Adidas, Tiffany & Co.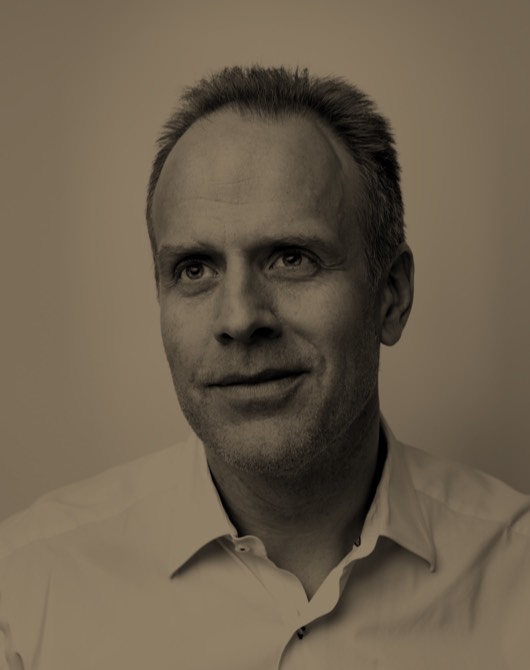 Magnus Lindkvist
Trendspotting futurologist
Magnus Lindkvist is a trendspotting futurologist and author who weaves together important current trends to forecast what life, society and business might look like in the future.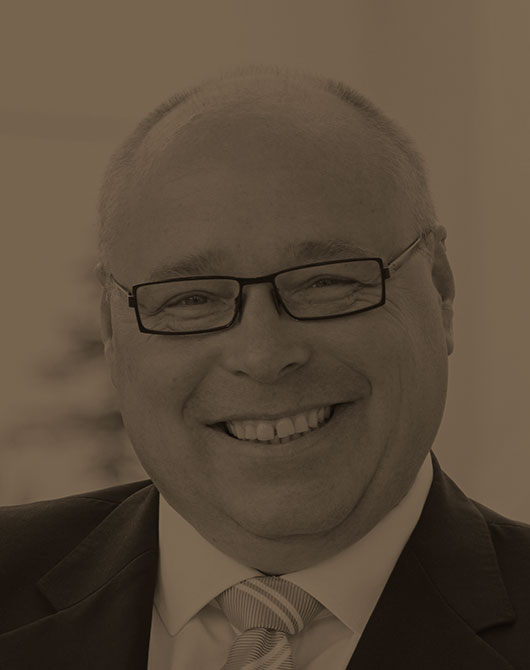 Kenneth Grönholm
CEO Nordics, Signify
Kenneth has a passion for transforming the business into connected smart lighting, based on customer needs. Signify became carbon neutral in 2020 and the strategy is focused around sustainability while offering wellbeing, safety and flexibility through light. Technologies like LiFi, 3D print, Connected, Smart and Solar can help brighten people's life.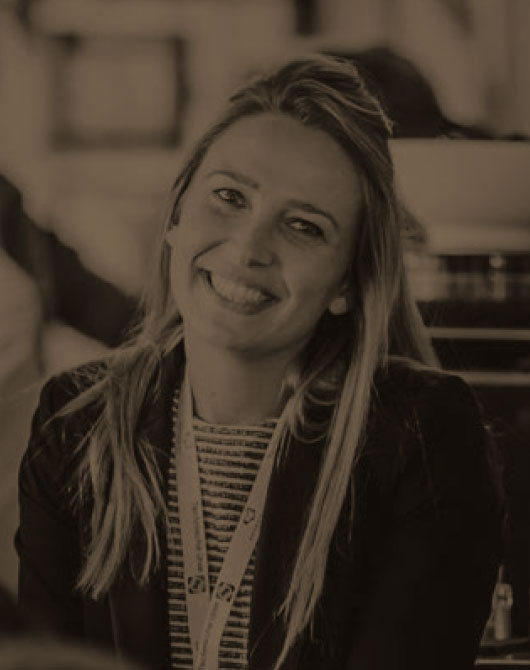 Emma de Looff
Business Development Manager 3D Printing, Signify
Emma is passionate about connecting the latest innovations to ambitious partners looking to push the limit on sustainable lighting solutions. Signify (f.k.a. Philips Lighting) is dedicated to use the role as global leader in lighting to help provide a for more sustainable future. Signify have launched groundbreaking 3D printing technology into the lighting industry.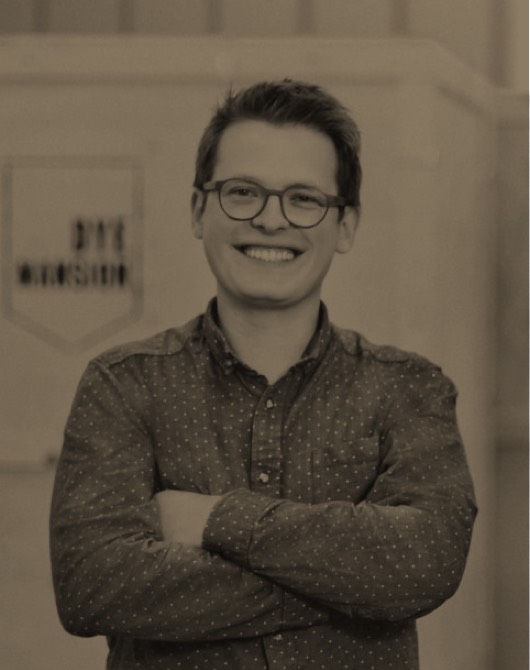 Felix Ewald
Co-Founder & CEO, DyeMansion GmbH
Felix is Co-Founder and CEO at DyeMansion Gmbh. He will share his view on 3D-printing, how this will affect our future and our roadmap to make this happen.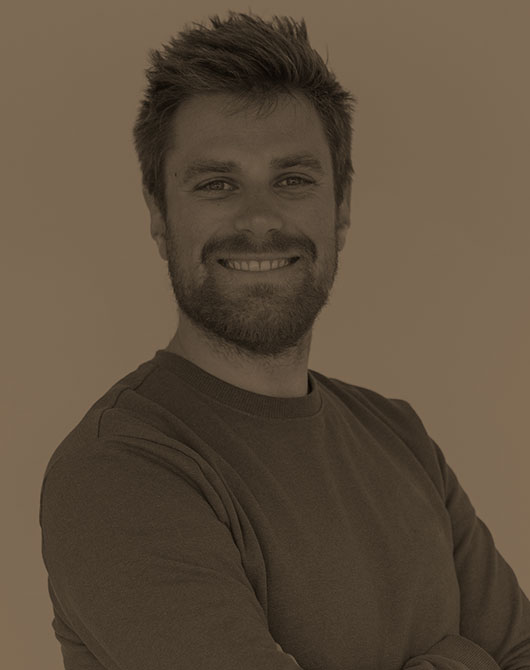 Lasse Skovgaard Jensen
Manager, R&D Prototype Center, GN Group
GN Hearing is a global hearing aid manufacturer, and R&D Prototype Center bridges the digital and physical reality in our our mission to make life sound better. Lasse is passionate about product development, is an engineer by education and holds a Ph.D. in hardware prototyping.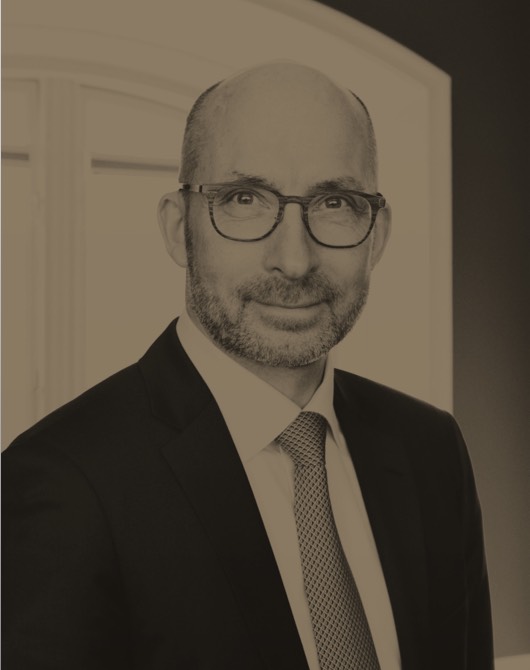 Thomas Hofman-Bang
CEO, Danish Industry Foundation
Thomas Hofman-Bang is CEO of the Danish Industry Foundation whose purpose is to support and enhance the competitiveness of Danish industry.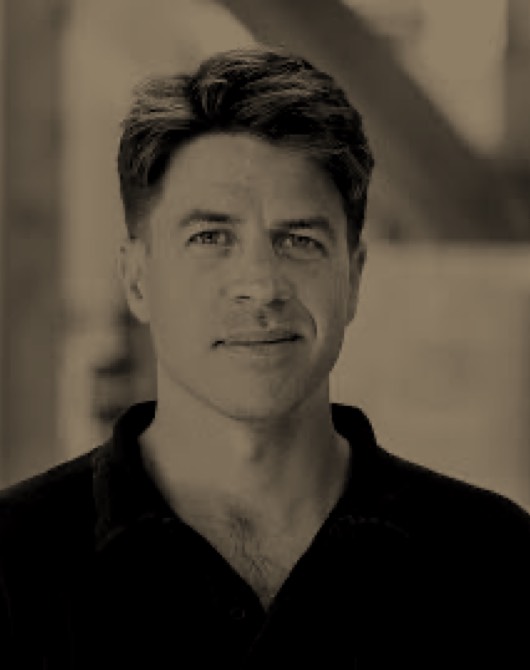 Kåre Stokholm Poulsgaard
Partner and Head of Innovation, 3XN Architects and GXN Innovation
GXN's mission is to develop a building culture that positively affects the world we live in, both architecturally and environmentally. As Head of Innovation at GXN Kåre works to turn this vision into reality through applied design research and consultancy.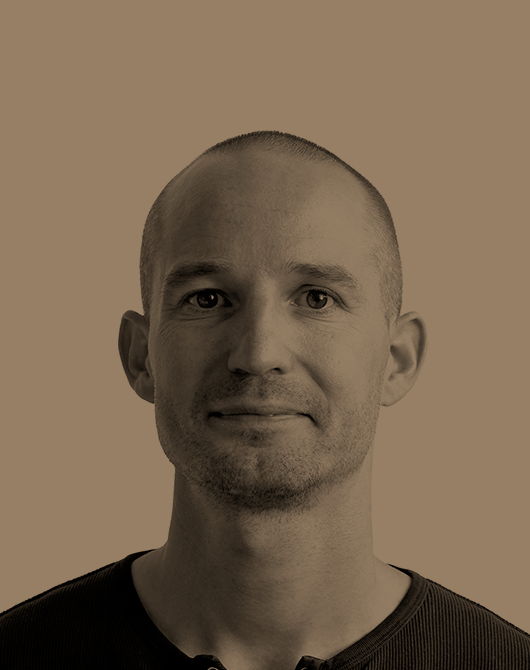 Tore Banke
Head of Computational Design, BIG – Bjarke Ingels Group
Tore is responsible for developing and executing the Computational Design strategies. Tore is the co-founder and leader of BIG IDEAS, which is the research and development division working globally with computational geometry, climate analysis and sustainability at BIG.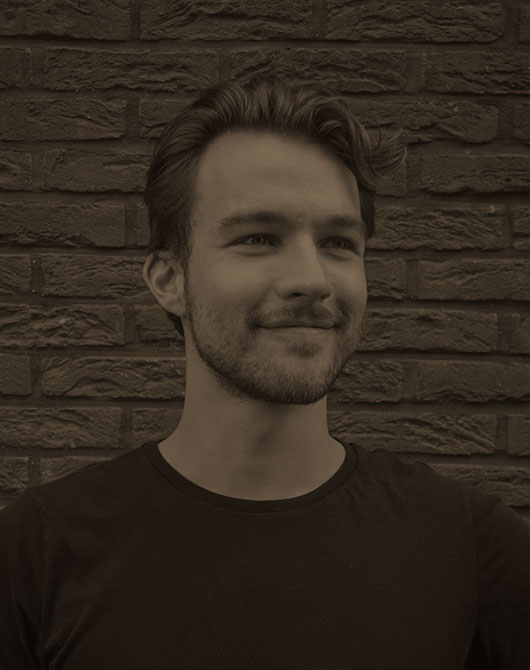 Thomas Van Glabeke
R&D Manager, MX3D
Thomas is responsible for the development of the large-scale Metal AM technology at MX3D.
MX3D is one of the market leaders in large scale Metal AM, showcasing its technology in various industries since 2014.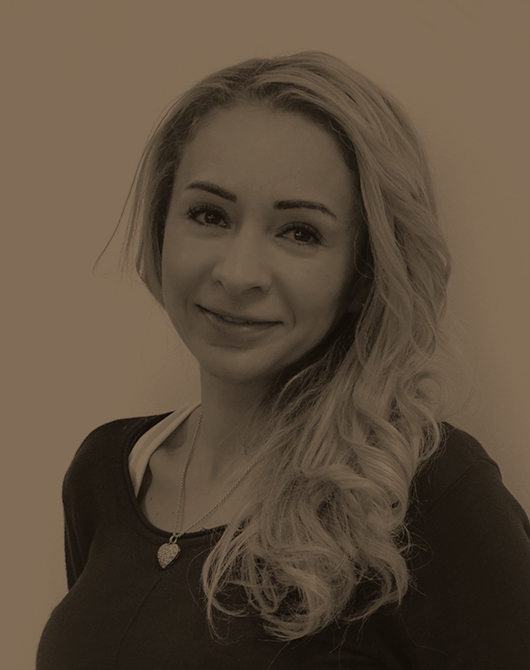 Itedale Namro Redwan
Chief Scientific Officer, CELLINK
Dr. Namro Redwan holds a PhD degree in Chemistry with emphasis on Medicinal/Organic Chemistry. Itedale is currently leading the Science and Applications team in the R&D department at CELLINK. CELLINK is the world leading Bioprinting company, and Itedale´s team has commercialized 45+ bioinks and published 15+ application notes in the field of Biofabrication.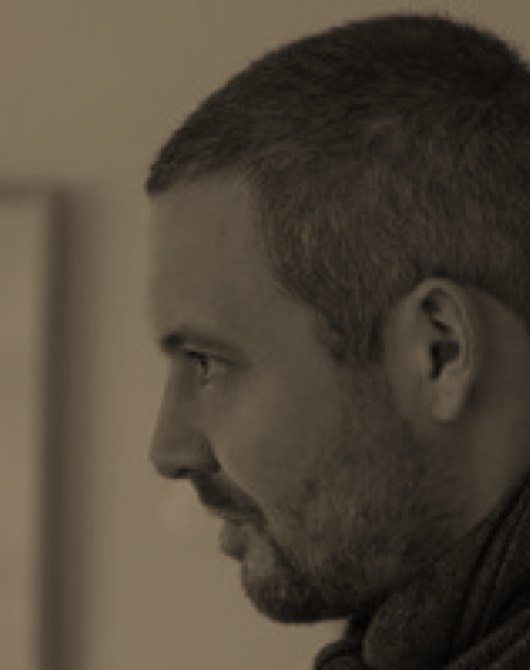 Philippe Lovejoy-Courrier
Senior Specialist Innovation Lab, Terma
Operating in the aerospace, defense, and security sector, Terma supports customers and partners all over the world. They develop and manufacture mission-critical products and solutions.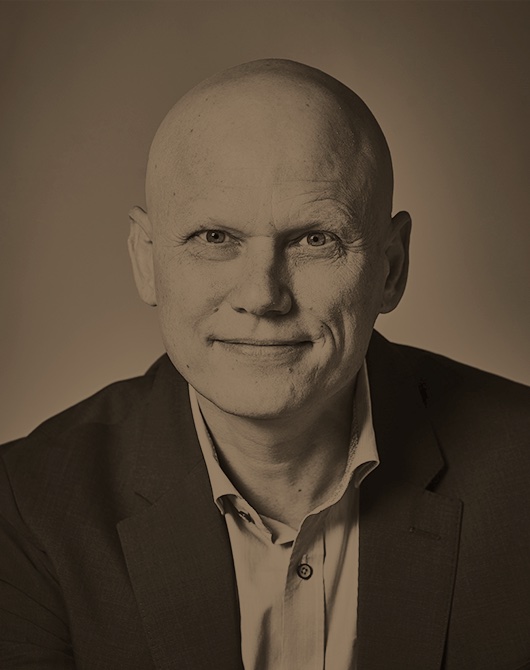 Jesper Damvig
COO, Prototal Damvig A/S
Jesper was the co-founder of Damvig A/S 3D printed solutions. He has been working with 3D print since 1995 and has a huge knowledge of every corner of 3D polymer printing and the associated technologies.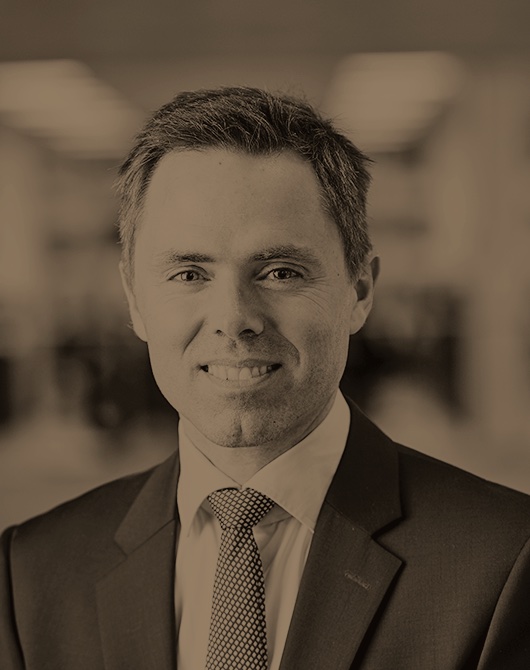 Peter Bay
CEO and Owner, J. Krebs & Co.
Peter has worked with product development, production and operations management in Europe, Africa and the USA for the past 20 years. Today, he works with plastic production and AM Hybrid, as well as freeform injection molding in his own company J. Krebs & Co. in Denmark.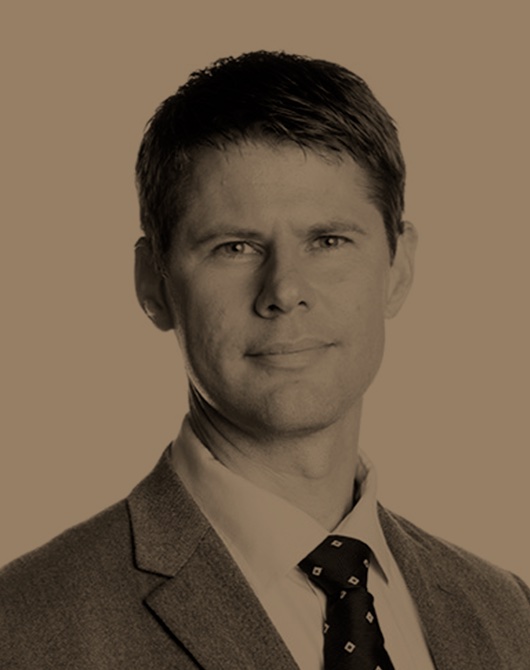 Lasse Staal
CEO, AddiFab
Lasse Staal is a passionate believer in the transformative potential of AM - and addressing the key limitations that prevent AM from becoming a cornerstone in global manufacturing. The AddiFab key focus is to merge key qualities from AM and injection molding and create the ultimate manufacturing platform.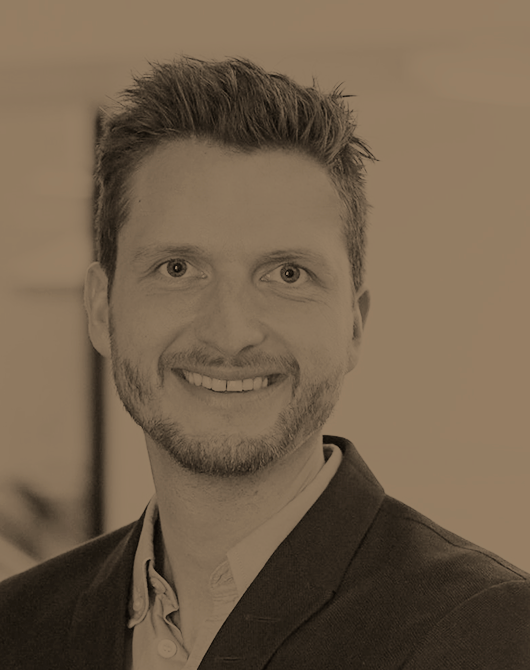 Jeppe Byskov
Director, Additive Manufacturing, Danish Technological Institute
Jeppe has several years of experience in project management of large R&D projects and vast experience in projects regarding implementation of Additive Manufacturing in the industry. Furthermore, Jeppe is currently project manager of "AM-LINE 4.0" in which a full scale metal AM facility is demonstrated.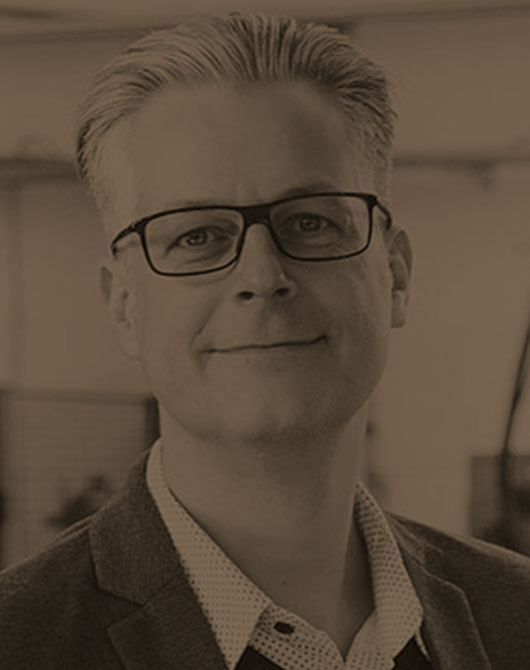 Peter Tommy Nielsen
Head of Department, 3D Print & AM Technology, FORCE Technology
Peter represents FORCE Technology and AM Link which is based on highly skilled manufacturing professionals with expertise from R&D to experience based best practice and production. The target is best possible products with financial aspects, sustainability and functionality as the drivers.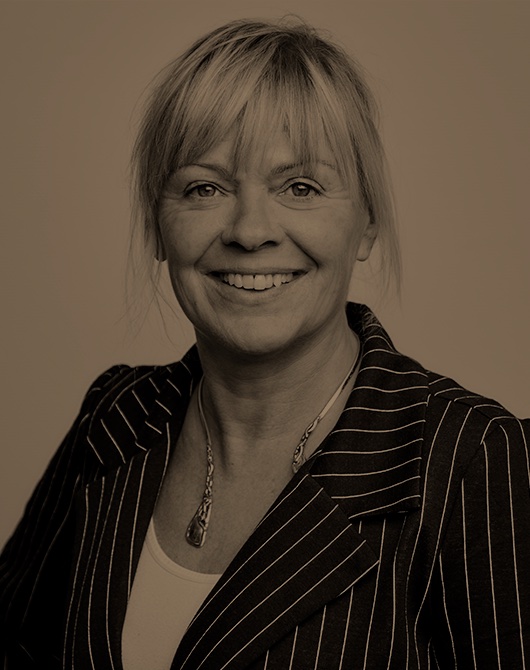 Gitte Buk Larsen
Co-owner, Aage Vestergaard Larsen A/S
Gitte is Chairman of the Board, co-owner and also Business Developer & Marketing Manager at Aage Vestergaard Larsen A/S - Scandinavia's largest company within mechanical recycling of high quality plastic covering most production methods.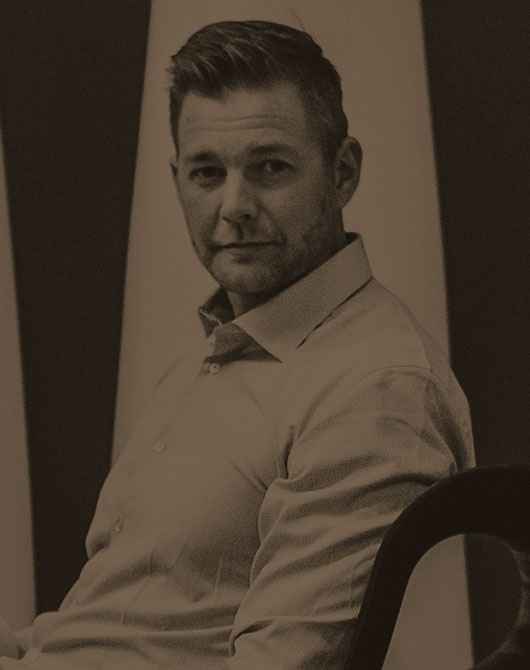 Glenn Mattsing
CEO, Sculptur Sweden AB
Swedish startup Sculptur has found a way to convert waste into furniture, manufacturing tools, and even coffee bars. Each product is provided with a QR code telling the story, but also find information about how to recycle the 100% recyclable furniture.Together with Volvo Cars, Volkswagen Group, and several entities in the automotive industry, Sculptur has started to transform obsolete bumpers into designer furniture.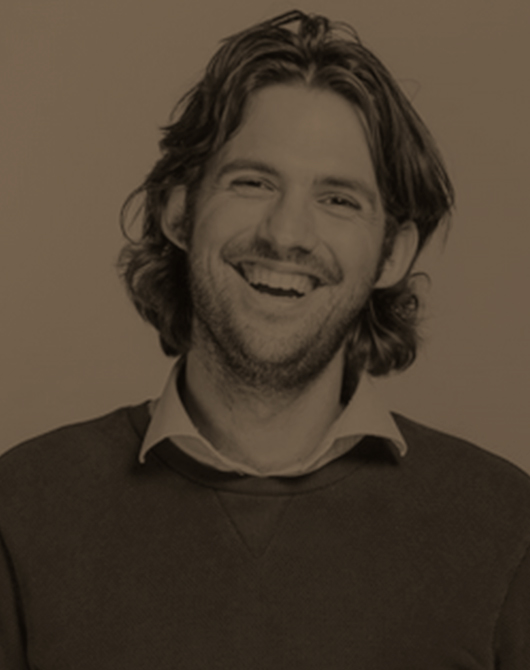 Jasper Middendorp
CEO/Founder, Reflow Filament
Reflow transforms discarded, source traceable plastic waste streams from recyclers and innovative brands into high-performance FDM 3D printing materials. Jasper is driven to work together on helping creators make outstanding sustainable products and elimate plastic waste.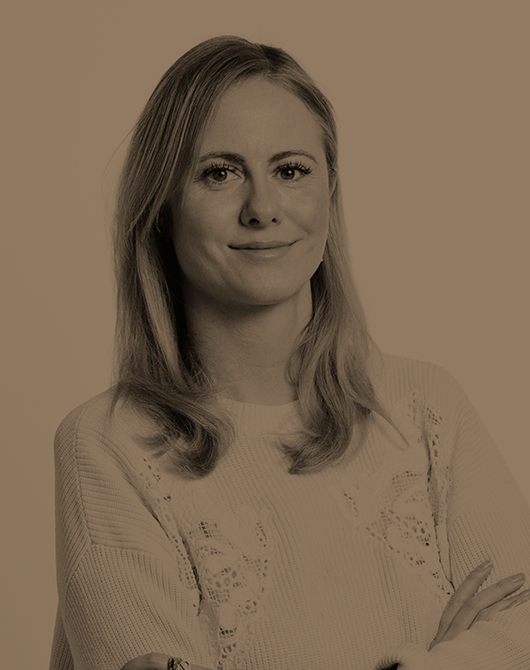 Ditte Lysgaard Vind
Managing partner, Lendager; The Circular Way
Ditte is a renowned circular economy and design expert, managing partner of Lendager The Circular Way — a strategic innovation hub — author of 'A changemaker's guide to the future' and holds several board positions.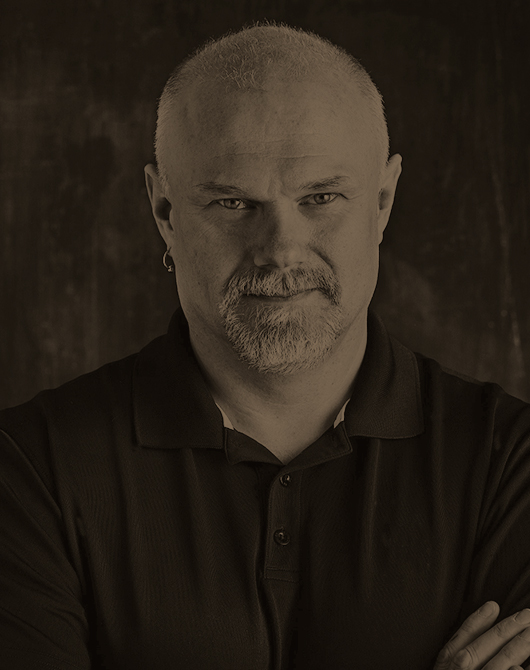 Michael Mølmer
Chief Medical Officer, Nordsjællands Hospital
During Covid-19, Michael Mølmer and AddiFab set out to make PPE by mounting a filter on snorkel masks. The masks cover the entire face and the filter in the adapter keeps out the Covid-19 virus. The mask, adapter and filter have, among other things, been tested by the staff at Danish hospitals' corona sections.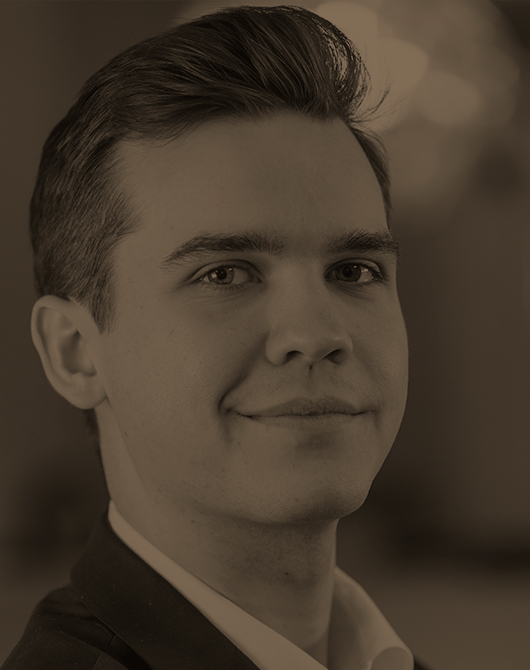 Philip Lund-Nielsen
Co-Founder & Head of Americas at COBOD International
COBOD is disrupting the construction industry by providing robotic solutions that can construct buildings and concrete structures cheaper, quicker, and more sustainably. The company's printers are sold world-wide in 5 continents to a wide variety of clients.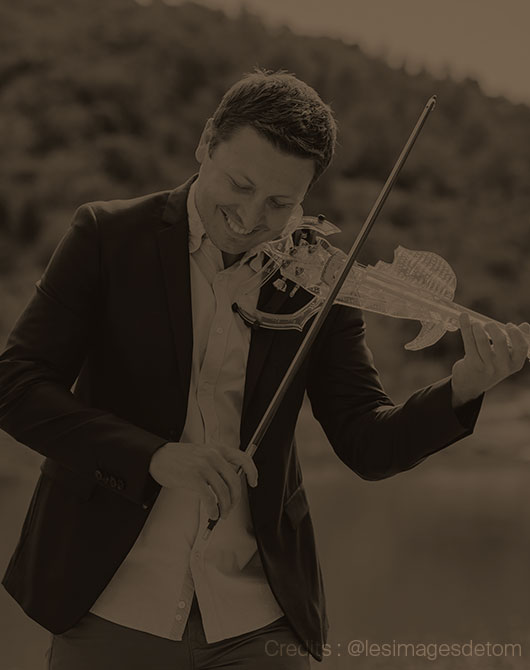 Laurent Bernadac
Engineer, volinist and Co-founder, 3Dvarius
As an engineer in mechanical design and energy, Laurent is the designer and the creator of the 3Dvarius, the electric violin fully created by 3D printing technology. He is the co-founder of 3Dvarius, a company specialised in the design and production of electric violins made in France.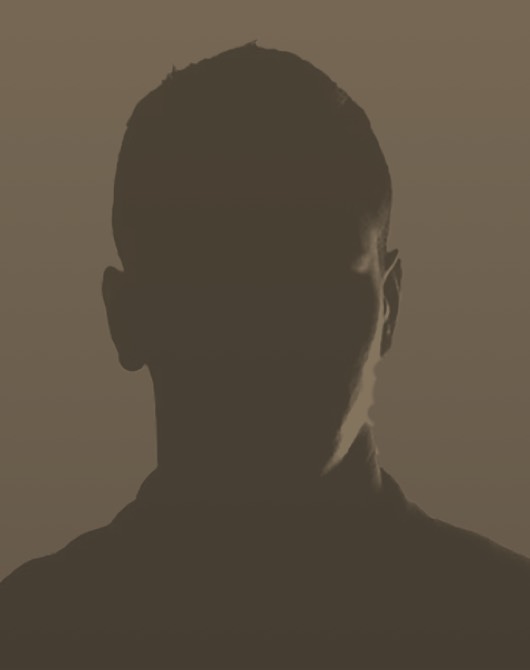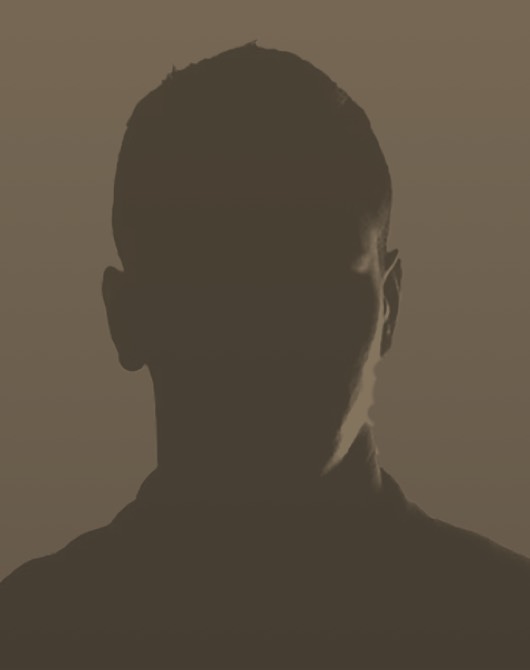 September 7th 2022
Programme
Access to all talks
Main stage
International renown speakers and leading experts in AM will inspire the audience with their experience and their qualified bid on where the technology is going.
General networking
Get connected with experts, potential business partners and exhibitors.
At the AM Summit you will meet experts, exhibitors with the latest tendencies and 300 other people sharing your interest in AM.
Breakout Sessions and workshops
In depth workshops and breakout session
Breakout sessions will focus on learning and using the technology in your company and production.
AM Summit 2021
Inspiration
Meet
Magnus Lindkvist

at AM Summit 2021.
Magnus Lindkvist is a trendspotting futurologist and author who weaves together important current trends to forecast what life, society and business might look like in the future.
It is the fantastic timing, storytelling and politically incorrect humour that keep the audience – a global audience – laughing and talking well after his talk ends. He has given in excess of a thousand keynote speeches over the past decade to everyone from Fortune 500 CEOs and civil servants in the Middle East to anyone looking to be inspired and enlightened by trendspotting and future-thinking.
Chairman of Danish AM Hub gives an introduction to the Eco-system around AM.
Mini
Table stand
1,5x3 m

2 tickets

Logo on website

Logo on printed program
Standard
Exhibition space
3x3 m

3 tickets

Logo on website

Logo on printed program

Professional photos of booth for own marketing material
Exclusive
Exhibition space
5x3 m

5 tickets

Logo on website

Logo on printed program

Professional photos of booth for own marketing material

Company introduction on website

Mobile video introduction on website

Access to private meeting room
Premium
Exhibition space
5x3 m

5 tickets

Logo on website

Logo on printed program

Professional photos of booth for own marketing material

Company introduction on website

Mobile video introduction on website

Access to private meeting room

Mobile video introduction on Danish AM Hub LinkedIn

Speaker slot in Break Out (theme based)

Printed logo on outside banner
See examples and newest tendencies in AM and 3D printing
Exhibitors
collaboration
Let's talk.
If you want to hear more about AM Summit please contact or if you want to become an exhibitor please contact Elena Vendramin